4x4 Winter League
---
---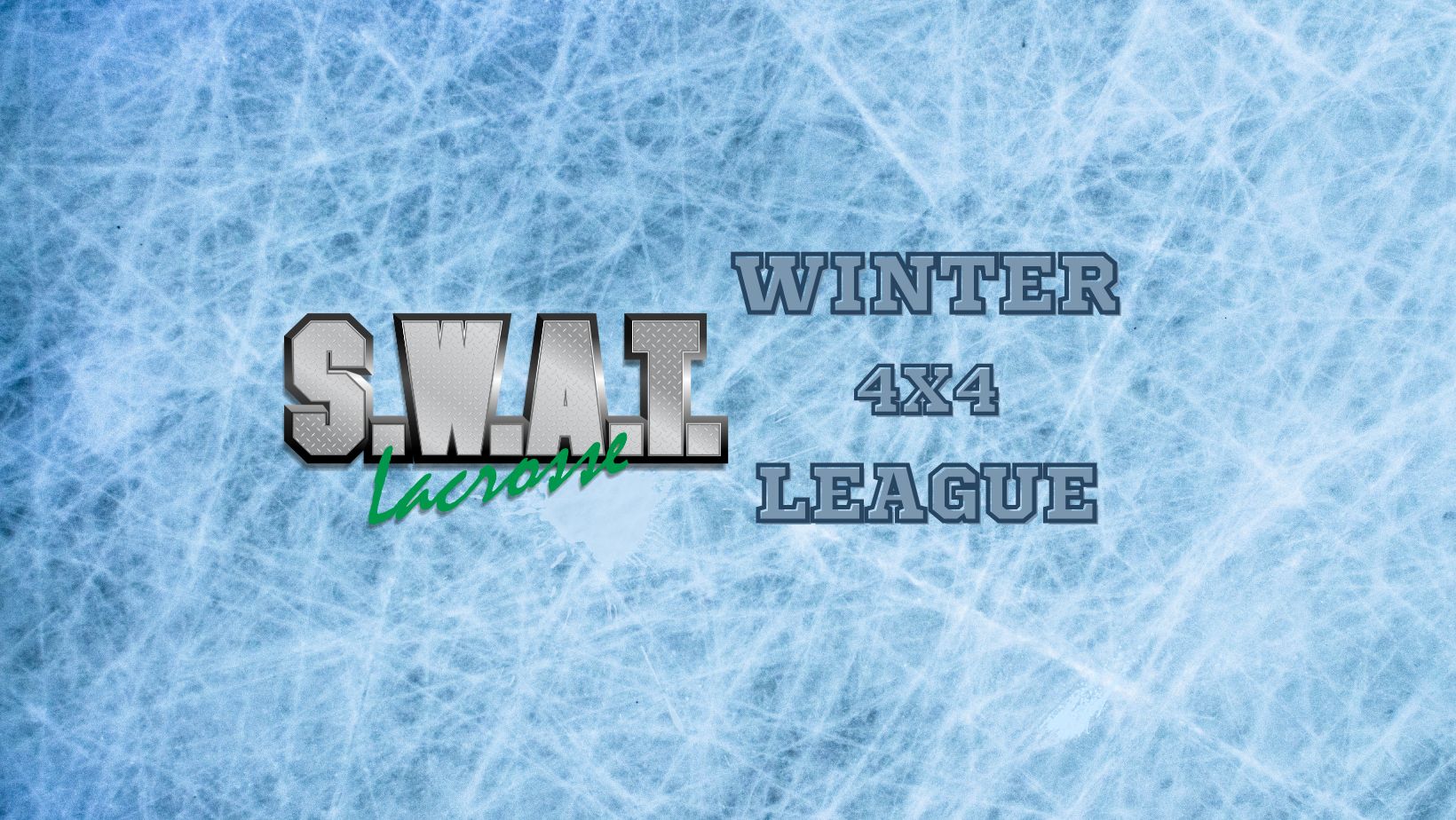 ---
Hello Everyone!
We would like to invite you to participate in the
Innagural SWAT Lacrosse Winter 4x4 League
!
This is our first crack at a Winter League and we need you to share this news with any Lacrosse players over the age of 17 (YES Seniors this includes you) to help us spread the word. Let's fill the teams and get together once a week for a great time!
Complete details are on the website. (Top Menu - Winter League) but a few to pique your interest.
Games are made up of 2 - 10min periods with a 10min warm-up
2 games each Monday/team for 9 weeks Starting Dec4th
The league is made up of 6 Teams

Graduating u17, Junior all levels, Senior all levels
open to players from anywhere in the province

You register as an individual,

not

a team
Teams are made up of 17 players, including 2 goalies;

So if something comes up you can't make a Monday night, the team will still be able to play;
Substitutions are allowed

The first week is exhibition games - to get ya warmed up and work off the cobwebs!
And, there are playoffs to wrap things up!
Check out the link below to register OR head over to the website for all the info!